Town Board Meetings
2nd Monday - 6:30 PM
Cutler Town Hall
N10846 2nd Ave
Camp Douglas, WI 54618
Meeting dates/times are subject to change. Watch for agenda postings.
Helpful Links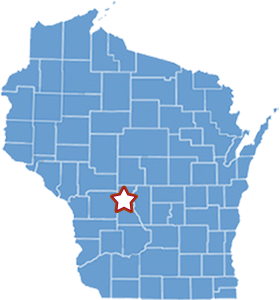 Town Cutler Bulletin Board
Public Test NOTICE
Spring Election
NOTICE is hereby given that the public test required by Wis. Stats. 5.84 will be conducted on the Town of Cutler voting equipment on Saturday Mar 25, 2023, at 8:30 a.m., in the Town of Cutler Hall at N10846 2nd Ave; Camp Douglas, WI 54618. This test is open to the public. Contact Bobbie K Georgeson, clerk, at 608-427-6539 for more information.
NOTICE is hereby given to the Town of Cutler residents that the Spring Election will be held on Tuesday, Apr 4 at the Town Hall, N10846 2nd Ave; Camp Douglas, WI 54618. Polls are open from 7 a.m. to 8 p.m. and are accessible to elderly and disabled voters. For absentee ballot, contact Bobbie Georgeson, clerk, at 608-548-7597 or online at MyVote.Wi.Gov. See more information on our Elections Page.
---
Cutler Town Hall is located at:
N10846 2nd Ave
Camp Douglas, WI 54618
---
Town Cutler History and Current Day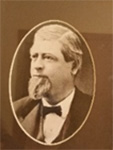 The township of Cutler was originated in 1895 under the name of Cranberry Center, it was formed from part of the Township of Necedah. In 1896 the name of the township was changed from the Township of Cranberry Center to the Township of Cutler. It was named after the late Charles Cutler who served as the first Juneau County clerk from 1857-1889.
However, there were people residing in the area that became the Town of Cutler well before its date of foundation. One of the first families to settle in the area of what is now Cutler was the Edward Cripps family. They settled in 1870. Many other families eventually settled in the area as well and in 1884 the local post office was established under the name of Duester. The name was changed to the Cranberry Center Post Office in 1892 and finally to the Cutler Post Office in 1913. The post office remained open until 1944.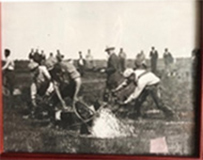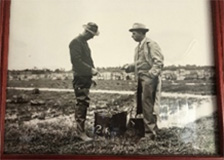 Cutler was a very busy place in the late 1800s-1900s. Many people were employed by G.H. Kruschke at the local cranberry marsh. Over 200 people were employed each year to help with harvesting the cranberries that were shipped on the railroad line that ran through Cutler. A large fire destroyed the cranberry marsh in 1894. Other families were growing cranberries in the area, this helped to maintain the history of the cranberry, which is still very important in Cutler today. One of those families was the Clark Treat family; in 1923 Guy Potter bought Treat's marsh, named it Cutler Cranberry Company, it still exists today.